Whether you follow a vegetarian diet, or simply want to boost your meat-free repertoire with exciting new veggie dishes, our vegetarian cookbook collection 2015 will provide all the inspiration you need from this year's best releases.
At My Table is Mary's second vegetarian cookbook, inspired by her memories of enjoying food with friends and family. The book contains a selection of mouth-watering vegetarian menus to celebrate social occasions from Sunday lunch to afternoon tea, barbecues to children's birthday parties.
Buy this book: www.amazon.co.uk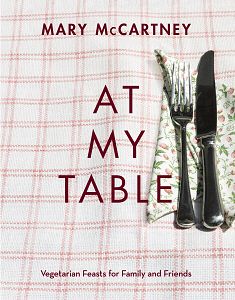 Peace and Parsnips - Lee Watson
In his debut cookbook, Peace and Parsnips, Lee Watson invites everyone to discover the delights of eating meat- and diary-free recipes, bursting with vitality and taste. Using fresh produce, Lee celebrates this incredibly healthy way of eating through recipes that are varied, nutritious and utterly delicious.
Buy this book: www.amazon.co.uk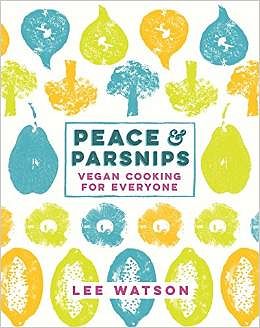 The Happy Pear - David and Stephen Flynn
Irresistible, vegetarian recipes that are both nourishing and delicious. The Happy Pear cookbook is packed with irresistible recipes for everything from everyday breakfasts, lunches and dinners, to scrumptious - and yes, still wholesome! - cakes and sweet treats, to special occasion splurges.
Buy this book: www.amazon.co.uk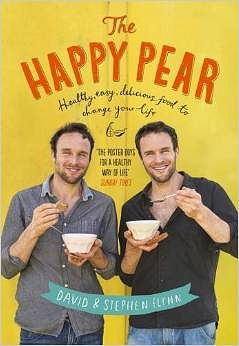 Food blogger and spiralizer fanatic, Ali Maffucci has a passion for healthy eating and exercise and shares her journey through her Instagram account @GetInspiralized. Though Inspiralized is not an exclusively vegetarian book, it is packed with a gorgeous selection of meat-free recipes to make using a spiralizer.
Buy this book: www.amazon.co.uk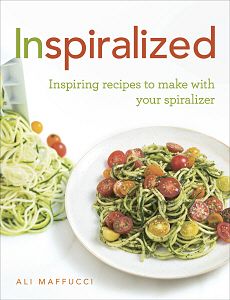 After a decade of struggling with an eating disorder, Angela Liddon vowed to get healthy once and for all, embracing whole foods that made her glow from the inside out. Five years ago, Angela started a blog, ohsheglows.com, to spread the word about her journey to health and the powerful transformation that food can make in our lives. Now, that blog has transformed into her beautiful first cookbook, Oh She Glows: Over 100 Vegan Recipes to Glow from the Inside Out. 
Buy this book: www.amazon.co.uk