2015 was a pretty trendy year as far as food was concerned. Actually it's a real possibility that Instagram has reached saturation point with photos of avocado on toast. But we're not one to leave a good food trend behind, especially when some are responsible for producing the most delicious recipes of the year. Here's a selection of our favourites:
1. Courgetti
It seems as if everyone bought a spiralizer in 2015 all intent on making courgetti. That is, everyone besides pasta purists (and here's a little Spaghetti Bolognese recipe for you). But we have to say we like this trend. It's a great way to get extra veggies, brighten up meal times and try out new flavours and textures. 2015 may be over, but we think Courgetti will stick around.
Try Courgetti with this Beef Ragu and Courgetti recipe.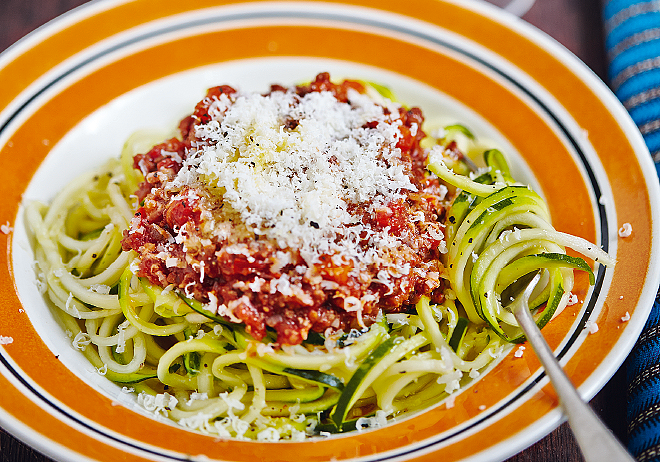 2. Kale
We couldn't write about food trends without mentioning King Kale. It's made its way into soups, smoothies, salads and stir fries all year long. And for good reason, as it's packed with iron, fibre and vitamin C! Kale is perhaps one of the most nutritious trends we've ever had!
Try Kale with this Chorizo and Kale Flatbread.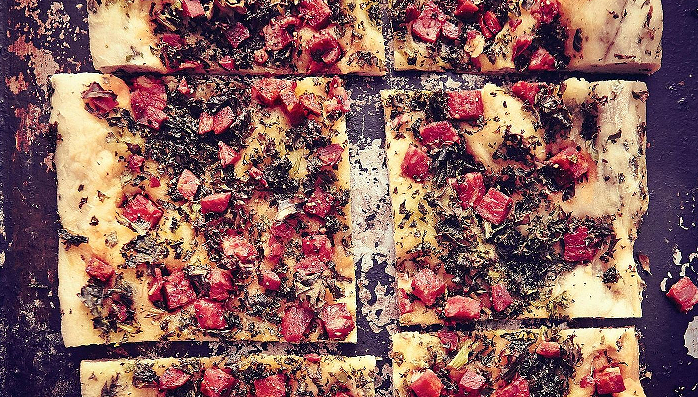 3. Round the world breakfasts
It wasn't all green smoothies for breakfast last year. Round the world breakfasts were also immensely popular. From Strudel to Shakshuka, international breakfasts were certainly on trend. And if you're a fan of breakfast photography, check out Symmetry Breakfast on Instagram!
Try an International breakfast with this Fried Upma with Poached Egg recipe.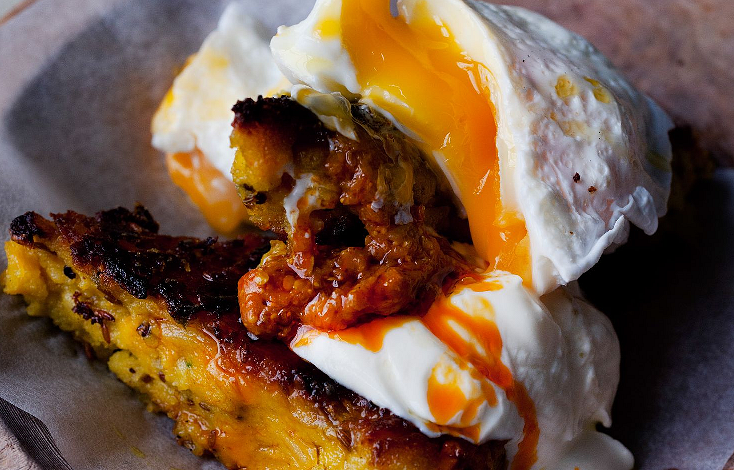 4. Raw Cacao
Now this one we like. Cacao certainly soaked up the limelight in 2015, and as it packs a chocolatey punch, we don't mind one bit. Cacao also has 10 times the antioxidants of green tea, so we vote to keep it coming in 2016!
Try Raw Cacao in this Caramel Mousse with a Raw Chocolate Ganache.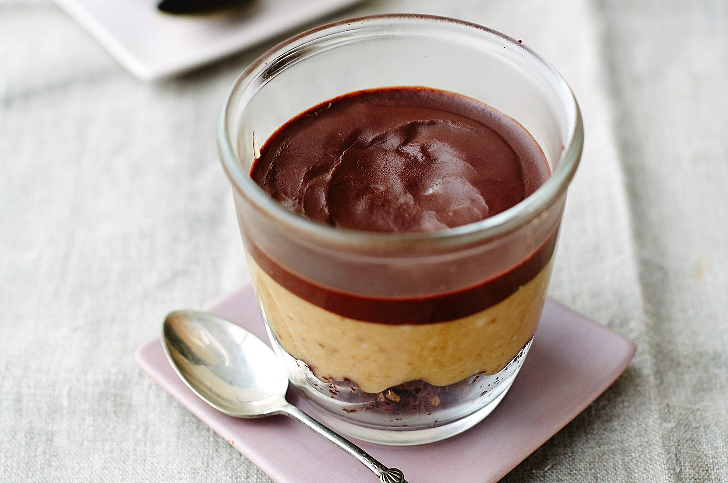 5. Coconut
Coconut was super trendy last year. Popping up in the form of butter, flour, oil… You name it, coconut can probably transform into it. Coconut is incredibly popular in free-from cooking, but also for use in a selection of our favourite curries.
Try using Coconut in this Coconut Fish Curry (Fish Moilee).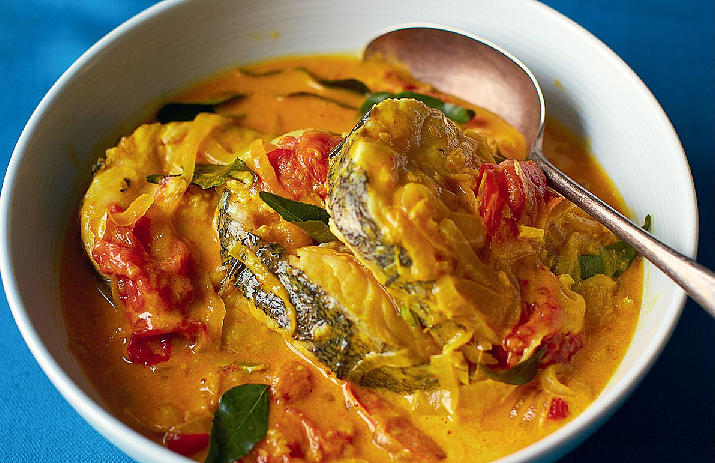 We and our authors are currently trying to predict the big food trends of 2016. Reckon you could predict the next big food trend? Tweet or instagram us your prediction, however wild, using the hashtag #TheFoodieForecast for your chance to win 3 of this year's top-selling cookbooks!