In 2014 we enjoyed a whole host of incredible cookbook debuts from exciting new authors including Hemsley + Hemsley, Ruby Tandoh, Sabrina Ghayour and many more. But who are the ones to watch this year? Here are the debut cookbooks we simply can't wait to get our hands on!
1. Nanban by Tim Anderson
The author: Tim Anderson, MasterChef champion 2011, remembered for his bold winning dish of burgers dedicated to LA, Tokyo and London.
The book: Tim's debut cookbook is filled with over 100 mouth-watering dishes from southern Japan. Nanban shows off the best of Japanese Soul Food. From the Sasebo Burger to Japanese twists on Fried Chicken the book is full of unexpected treats. There are chapters on sauces, small dishes, large dishes, grilled items, ramen, desserts and drinks; Tim explains Japanese ingredients, how to get them, and how to substitute if you can't; and he includes easy recipes for beginners as well as a couple of bigger projects for food geeks.
Think a bowl of ramen overflowing with toppings and texture and flavour, gyoza full of umami and spice, or the meltingly soft pork belly buns popularized by Momofuku in New York. Currently exploding on the UK scene by way of street-food, ramen bars and easy-going eateries, this is the antidote to typical Japanese restaurant cuisine.
Available: 16th April 2015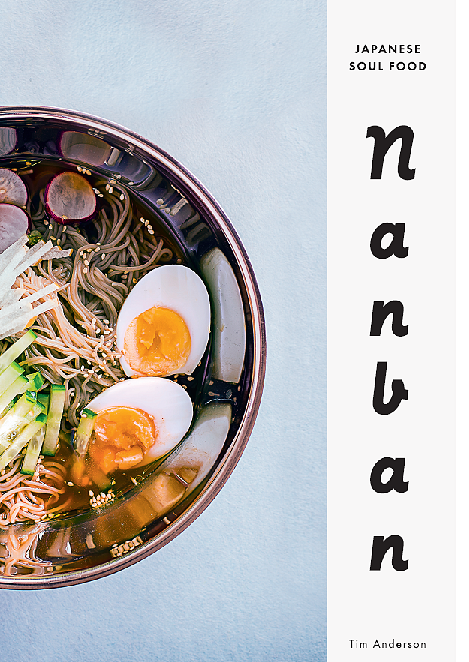 2. The Groundnut Cookbook by Duval Bankòle Timothy, Folayemi Brown, Jacob Fodio Todd
The authors: Duval Bankòle Timothy, Folayemi Brown, Jacob Fodio Todd, three energetic, imaginative Londoners of African heritage who run a bi-monthly pop-up restaurant called The Groundnut, which serves west, south and east African dishes based on the food of their childhoods.
The book:The Groundnut Cookbook - African food is some of the best on the planet. It's easily shopped for and cooked but remains, for some reason, off the culinary radar. These recipes have been tried and tested by the thousands of customers who have clambered to get tickets for pop-up restaurant The Groundnut.Packed full of gorgeous full-colour photography and easy to follow recipes such as Groundnut Stew, Okra Muffins and Spinach, Green Bean and Pistachio Salad, you will wonder why it's taken you this long to explore Africa's culinary gems.
Available: 4th June 2015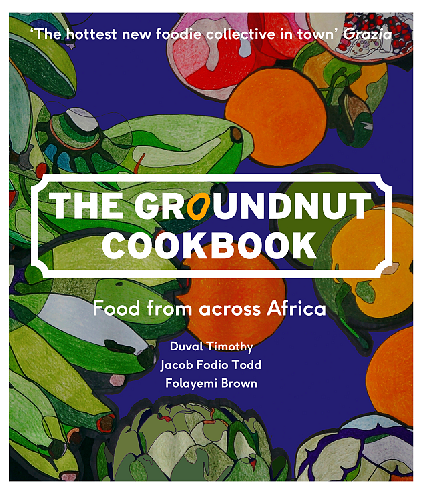 3. FIVE by Rachel de Thample
The author: Rachel de Thample has worked in the kitchens of Marco Pierre White, Heston Blumenthal and Peter Gordon. She was Commissioning Editor of Waitrose Food Illustrated for five years and is currently the Food Editor for the organic box scheme Abel & Cole.
The book: We all want tasty food that's good for us. Key to that is ensuring we eat our daily intake of fruit and vegetables. Most of us aren't even getting half the fruit and veg we need in a day. In Five, Rachel de Thample makes delicious food effortless, offering over 150 easy, flavoursome recipes that will boost your daily intake.
Rachel's inspirational treasure trove includes such dishes as Fig, Almond and Orange Blossom Water Muffins, Moroccan Beetroot Soup, Wild Spring Spaghetti and Carrot Cake Scones, as well as themed and seasonal menu suggestions. Whatever you choose to eat, each dish is clearly flagged with the number of portions of fruit and veg each serving contains – some even offer a full 5 portions.
Available: 5th February 2015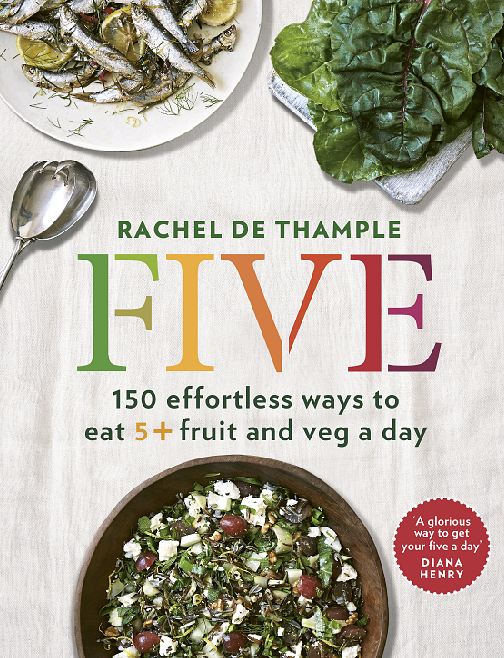 4. Peace and Parsnips: The Vegan Cookbook for Everyone by Lee Watson
The author: Lee Watson is a vegetarian chef who writes the Beach House Kitchen blog. Situated in the North Welsh countryside, the Beach House is a hill-side refuge for lovers of vegetarian food, real home cooked fare, always bursting with flavour, and normally good for you. 
The book: Peace and Parsnips: The Vegan Cookbook for Everyone - Lee invites readers to join the meatless revolution, cutting out meat and dairy and eating tasty food which is good for you, good for animals and good for the planet. What's not to love? It's eclectic, diverse, nutritious, easy, cheap and, most of all, utterly delicious. Lee Watson will show you the A, B, Cs and recipes that range from basics to gourmet delights. This is a completely new way of eating, with an incredible range of styles and flavours. From wholesome, cheap quickies to more lavish special occasion recipes, burgers, and sweet treats, this book is set to rock your concept of cooking vegan!
Available: 7th May 2015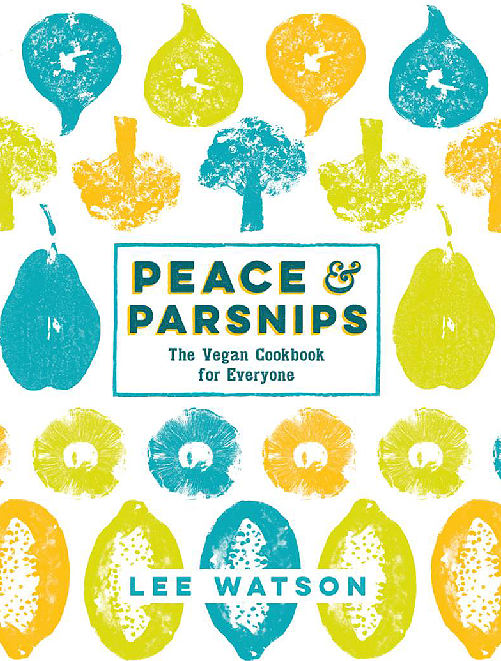 5. The 5 o Clock Apron by Claire Thomson
The author: Claire Thomson has been a chef for well over a decade, she co-owns a restaurant in Bristol (www.flintyred.co.uk) and loves the fast and furious pace of cooking during a busy shift.  However, she now has three brilliant kids and the motivation to fill these three little tummys with nutritional, delicious and exciting food is her primary concern.  
The book: Faced with the daily decision of what to cook for her children, Claire made it her mission to inspire parents stuck in a teatime rut. Every day she makes a 'proper' tea, tweeting it at 5pm - from that her blog '5 O'clock Apron' was born and a popular Guardian column on cooking for children followed.
With her new book, Claire will inspire other parents and invigorate the concept of family cookery. Featuring sections on milk, bread, grains, pulses, rice, vegetables, fruit and fish, she demonstrates that cooking shouldn't be a chore, one meal for the grown-ups and another for the children. Claire's fresh, exciting meals are versatile and flavourful enough to please everyone around the table, encouraging parents to view food differently, to refresh their culinary imaginations and find real joy in cooking for their children.
Available: 19th February 2015