We quizzed some of our favourite baking experts about their favourite bakers and which cookbooks they most often turn to for inspiration.
Get essential new book recommendations from acclaimed chefs and cooks like Mary Berry, James Morton, Miranda Gore Browne, Yotam Ottolenghi, Michael Caines and Mary-Anne Boerman right here, and find out which iconic kitchen tomes have helped them whisk, knead and rise their way to baking glory.
New to baking? Check out our Top 5 Books to Get You Baking here.
James Morton, author of Brilliant Bread picks...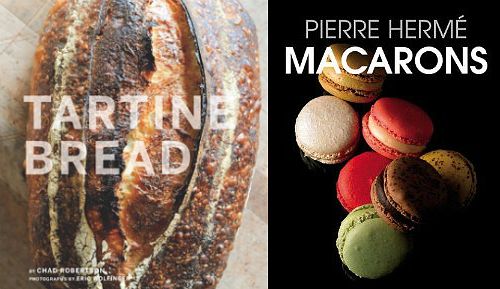 "Tartine Bread by Chad Robertson and Elizabeth Pruitt is a beautiful if advanced bread book with amazing recipes for unconventional breads and pastries. It's a major inspiration for me. Macarons by Pierre Hermé is to remind me that I don't bake enough macarons and that the ones in this book are the best macarons in the world. I love them and they are one of the few fiddly pastry things that I have complete confidence in. It's a stunning book, too."
Mary Anne Boermans, author of Great British Bakes picks...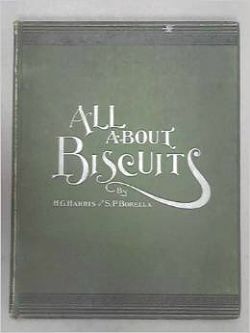 "It will come as no surprise that that my favourite baking book is an old one. It's one of a number of volumes in the All About Confectionery books from the offices of The British Baker. Over the years I have collected the whole series, but my favourite volume is still the first one, All About Biscuits by H.G. & Borella and S.P. Harris (1890).
There are a number of reasons why I am so fond of this book. Primarily, it is for the recipes themselves; hundreds of different types of biscuits arranged in six different categories. Macaroons, a distinctly recognisable 21st century fashionable bakery item, command their own chapter, and run to over 60 varieties. Meringue biscuits also have an entire chapter devoted to their creation: it lacks the range of the macaroon chapter, but can still command over 20 different recipes and numerous design instructions with which to experiment.
At this time, biscuits were bought by weight, whether delicate patisserie items presented under glass or scoopfuls of cheaper, plain biscuits from large display bins. When baking in bulk there are always breakages and offcuts, and this book also offers practical advice how to use up this bakery debris with recipes that include cake crumbs and broken biscuits as ingredients.
The recipes are listed in commercial quantities, but I enjoy the challenge of scaling them down. The photographs, whilst only in black and white, offer both a tantalising glimpse into bakes enjoyed in the past and an idea of how the final product looked."
Miranda Gore Browne, author of Bake Me A Cake As Fast As You Can picks...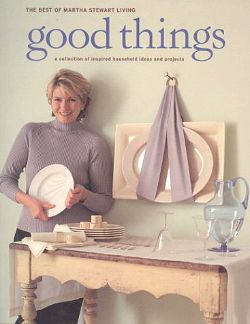 "In the late 1990s, I travelled to Vancouver to be my cousin's bridesmaid and after only a couple of days baking, sewing and arranging flowers, I was renamed Martha for the rest of my stay. I brought home a stash of Martha Stewart magazines, signed up for Jane Packer floristry courses and walked wistfully around cook shops and cake shops during my work lunch break in London. I collected biscuit cutters, baked endlessly and made foodie presents tied with ribbons from my ever-growing collection. My first Martha Stewart book was Good Things and this still remains a much-loved favourite. Her Baking Handbook and Wedding Cakes also make it onto my kitchen shelf and are truly inspiring. In Martha Stewart, I had discovered someone who loved all the things I loved doing – decorating cakes and biscuits, cooking for friends, crystallising flowers – and for the first time I felt it was okay to celebrate all these things I loved. Perhaps, just perhaps, I could dream that they might become my life."
Mary Berry, author of Mary Berry Cooks the Perfect picks...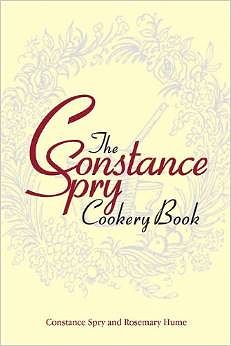 "I love the Constance Spry Cookery Book by Constance Spry and Rosemary Hume because it's an absolute classic."
Yotam Ottolenghi, author of Plenty More picks...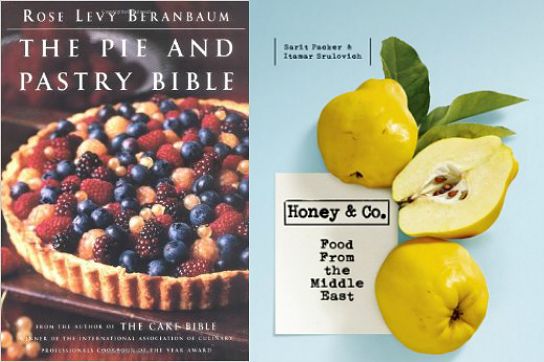 "My copy of Emily Luchetti's Stars Desserts is very well thumbed but it's no longer available, sadly, so I'd have to mention the sweet chapter of the recently published Honey & Co: Food From the Middle East cookbook by Itamar Srulovich & Sarit Packer, which is full of recipes I very much want to eat. Rose Levy Beranbaum's The Pie and Pastry Bible is also, as the name suggests, something of a tome and magic wand to have in the kitchen, whenever the counter is being dusted with flour..."
Michael Caines, author of Michael Caines At Home picks...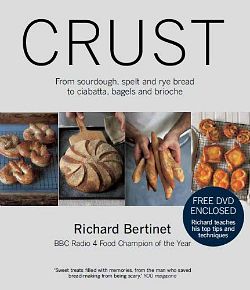 "Crust by Richard Bertinet, because it's the ultimate book on baking."