If you're planning a footie get-together and want inspiration for all of the best snacks to see you through the match, look no further. From homemade onion rings to chorizo scotch eggs, they're so delicious they might just numb the pain of an unwanted defeat.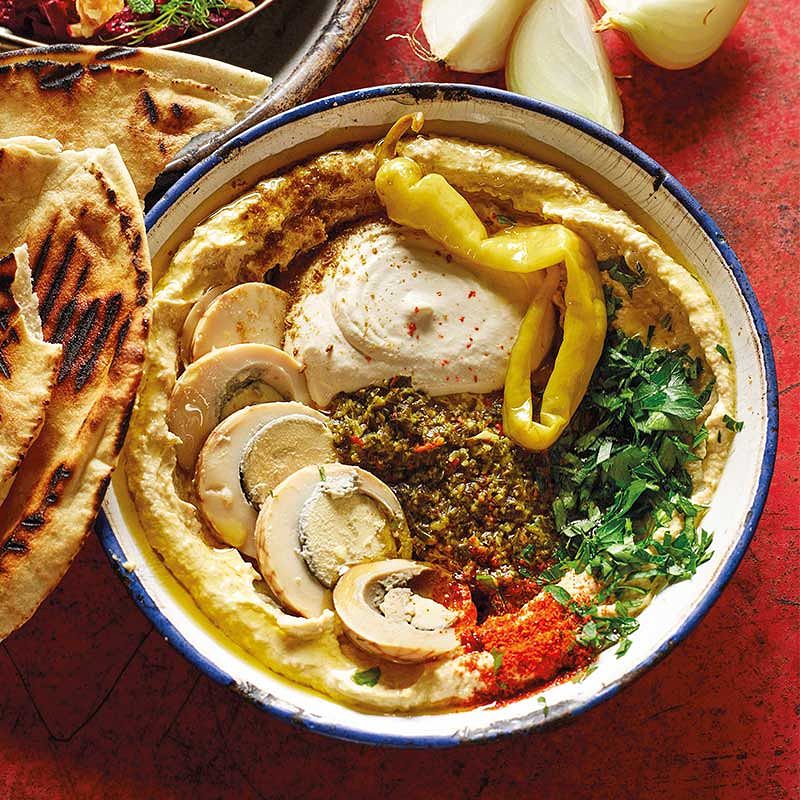 Hummus by from Berber & Q by Josh Katz 
Served with pillowly pita fresh out of the oven, this ultimate hummus recipe is perfect for some idle and oh-so-tasty dipping while you keep your eyes fixed on the game.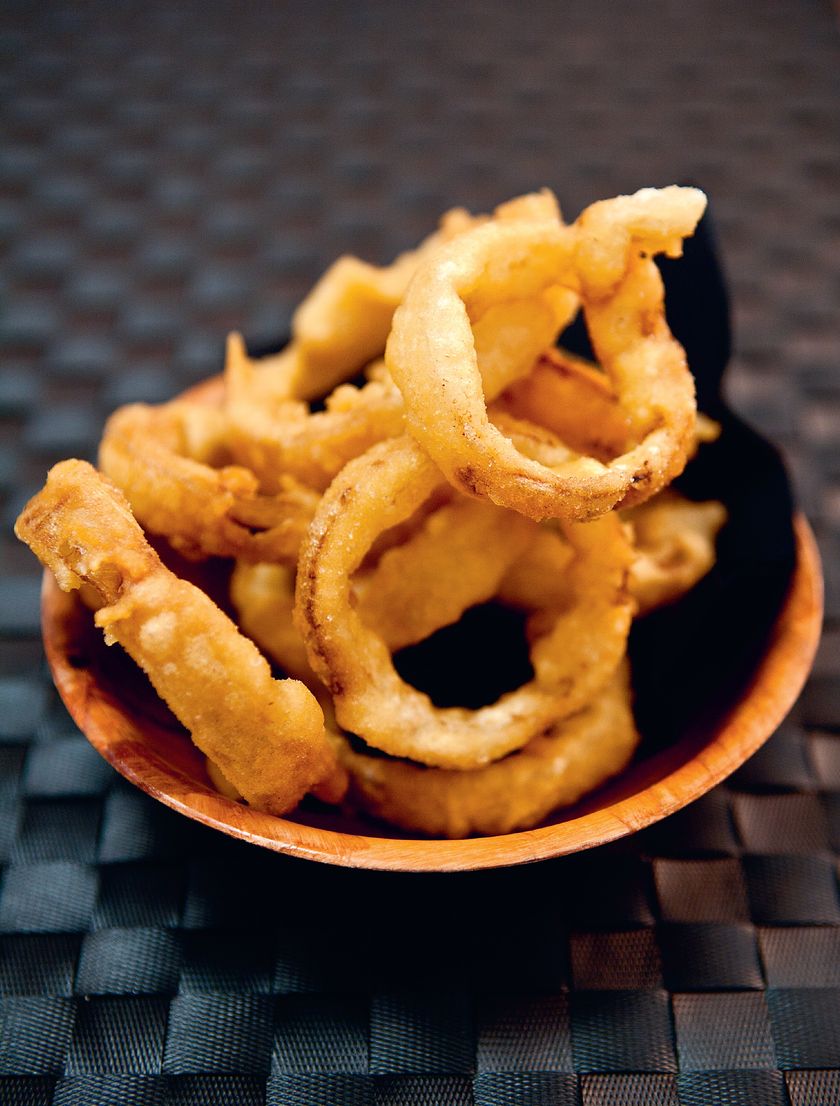 Homemade Onion Rings from Beginners Get...Sorted by Ben Ebrell 
Perfectly crisp and golden onion rings are the ultimate beer snack and this recipe also happens to be super easy too. Winning!
Buy Beginners Get...Sorted here.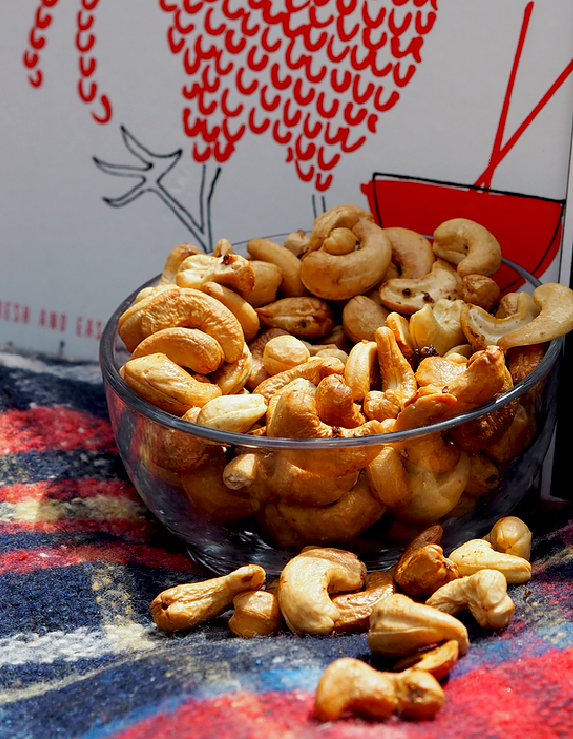 Roast Cashew Nuts with Chilli and Kaffir Lime Leaf from Chicken and Rice by Shu Han Lee  
No match day spread would be complete without a bowl of roasted nuts and these cashews are a zesty and refreshing variation.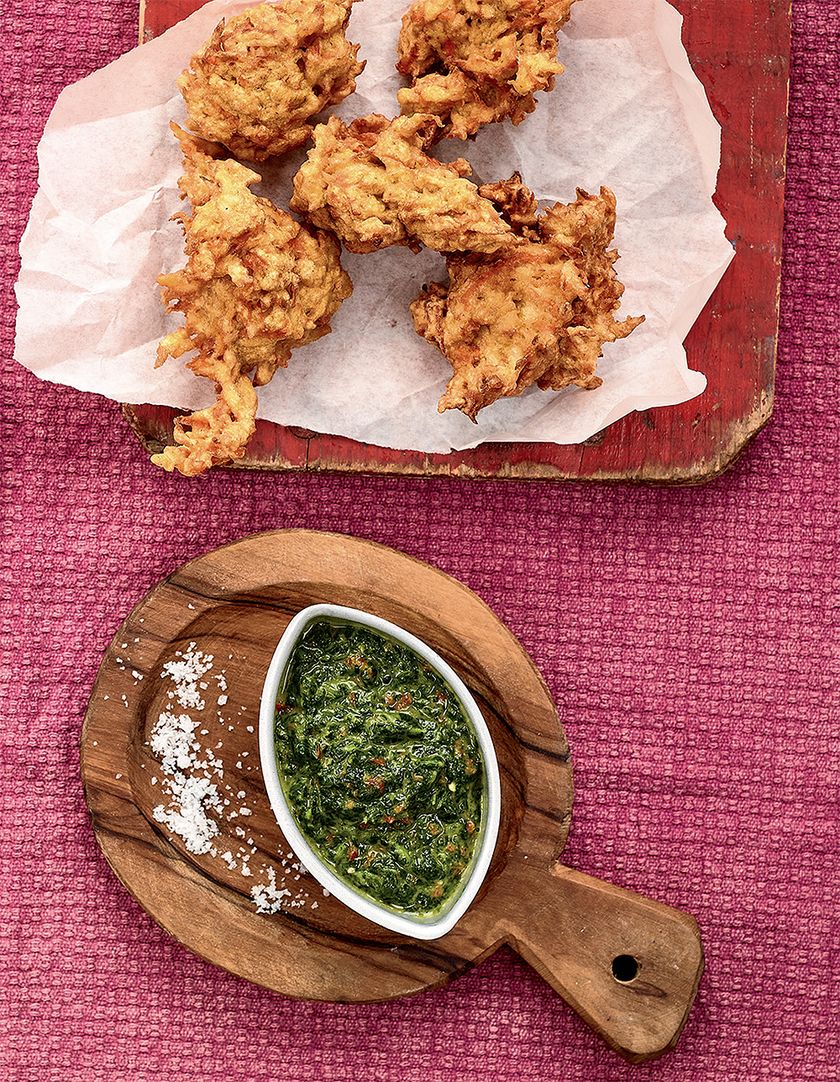 Curry, Carrot and Parsnip Bhajis with Coriander and Chilli Chutney from Nadiya's British Food Adventure by Nadiya Hussain
Perfectly sized for watching the match with a beer in one hand and one of Nadiya's delicious bhajis in the other. 
Buy Nadiya's British Food Adventure here.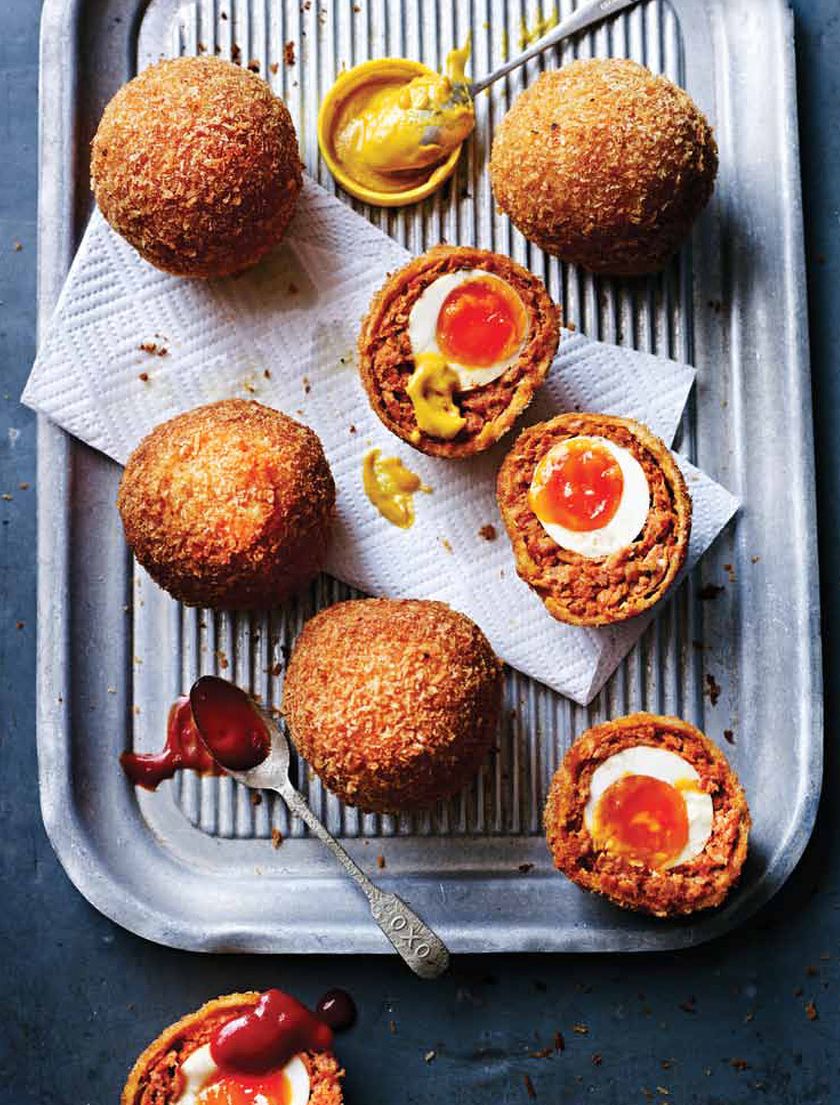 Scorching Chorizo Scotch Eggs from Mincespiration! by Dean Edwards
Smoky, sweet and with just the right amount of ooze in the middle, these Chorizo Scotch Eggs are sure to solicit plenty of cheers from the crowd.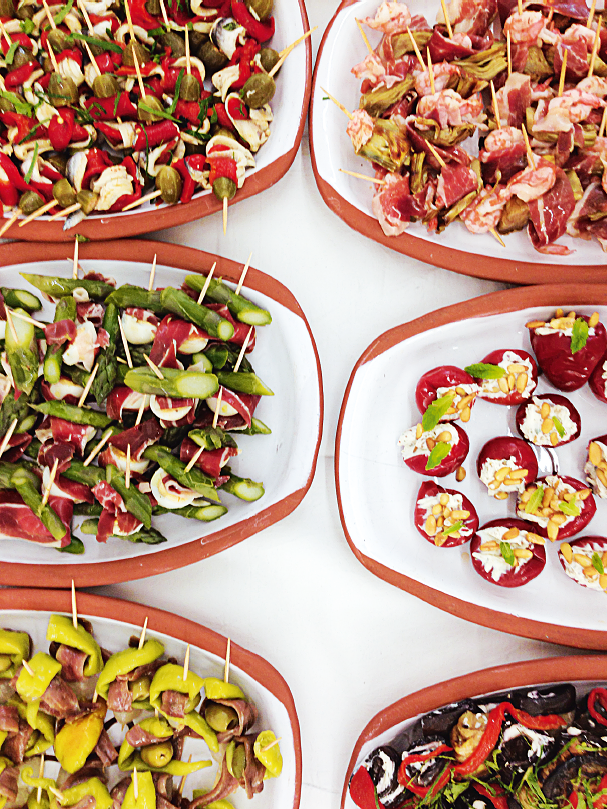 Prawn, Artichoke and Jamon from Morito by Samuel and Samantha Clark 
The perfect canapes to serve up during the Spain game.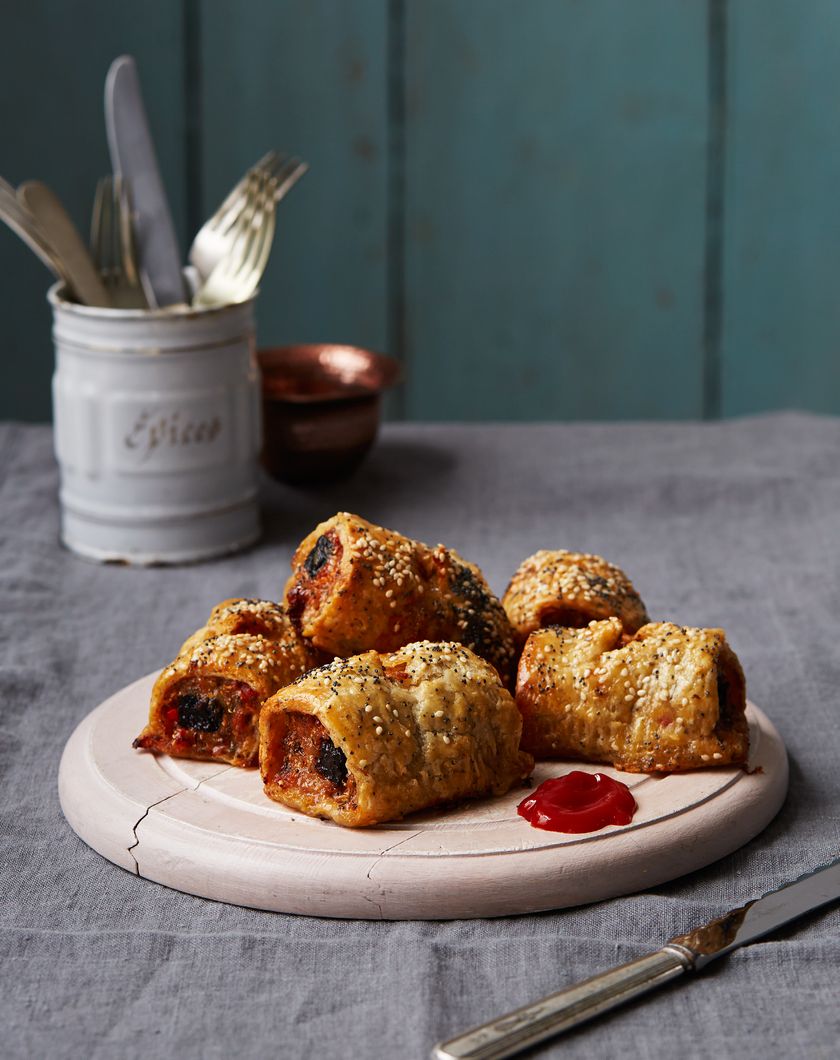 Black Pudding Sausage Rolls from Comfort by Candice Brown
What's better than a sausage roll? A sausage roll with black pudding in it, that's what! These easy pastry delights are hearty enough to see the team through to full time.