Let's face it, though it may be traditional, Christmas pudding is not everyone's cup of tea. If you're looking for a festive dessert that's a little different this year, look no further than these 5 delicious alternatives.
1. Scrumptious Sticky Toffee Pudding - Jamie Oliver
This deliciously decadent dessert from Jamie's Comfort Food is a British classic and one of Jamie's favourite recipes. Made with Medjool dates, it looks great served in a Bundt tin or you can go old school and traybake it if you prefer.
2. Plum Pudding Bombe - Felicity Cloake
This decadent dessert from Felicity Cloake's The Perfect Host is a modern equivalent of one of those witty medieval gastronomic tricks like the cockentrice – and rather easier than sewing together a chicken and a pig. As long as you keep it tightly wrapped in the freezer, it can be made weeks in advance.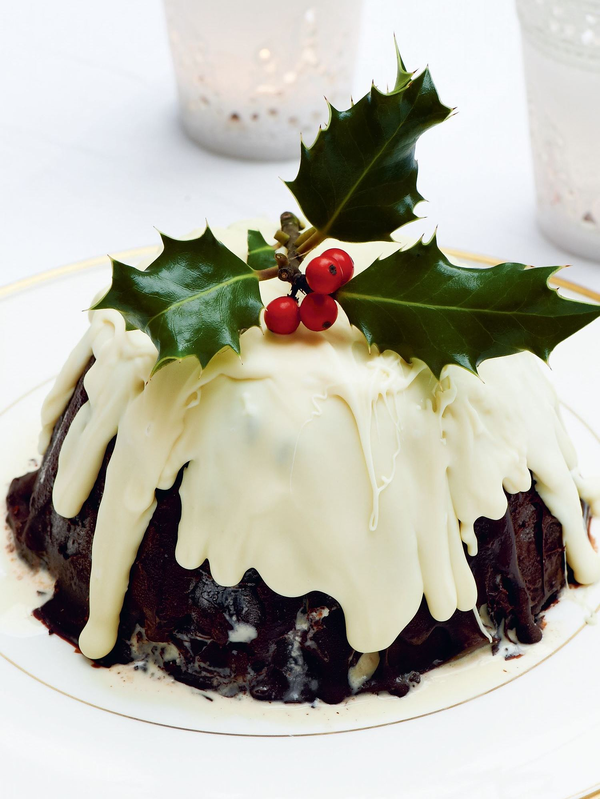 3. Steamed Marmalade Sponge and Whisky Custard - Justin Gellatly
Taken from Justin's brilliant cookbook, Bread, Cake, Doughnut, Pudding, this a really moist, light, rich and warming sponge, with the thick-cut bitter marmalade off-setting the sweet sponge beautifully. The whisky custard works brilliantly for an extra-festive feel.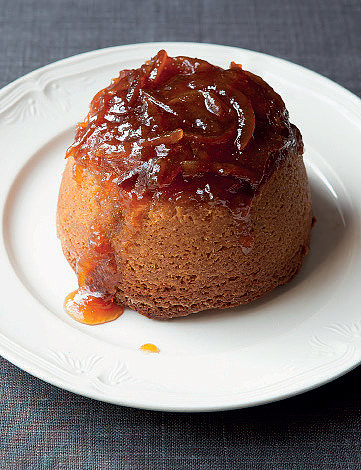 4. St Nick's Pudding - The Pudding Club
A nice change from the usual Christmas pud, this lighter alternative is also much quicker to make as – unlike the traditional recipe – it doesn't need to be left for weeks to mature. Definitely one for those who've left their Christmas preparations until the last minute!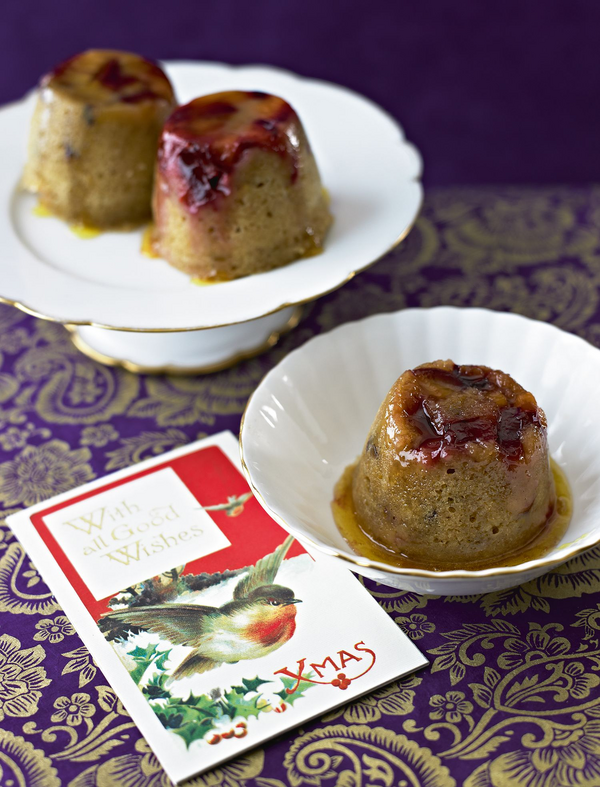 5. Bonkers Bread & Butter Panettone Pudding Tart - Jamie Oliver
Jamie's incredible take on a bread and butter pudding is a festive delight - ripping up a panettone, layering it with chocolate, marmalade and custard, then baking it until golden and gorgeous in a tart tin. It's a total showstopper, unexpected, and from a flavour and comfort perspective there won't be much conversation happening round the table when you bring this bad boy out.