Pumpkins aren't just for carving, you know. Cook them into something delicious with one of these 11 recipes. These recipes would be perfect for a grown-up, Halloween feast, but we recommend you enjoy them throughout the season to make the most of one of our favourite Autumn ingredients, the pumpkin.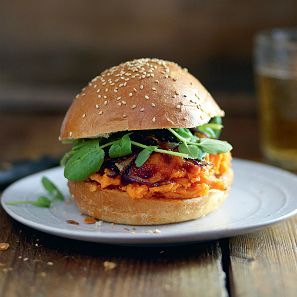 Pulled Pumpkin from How to Eat Brilliantly Every Day by Abel & Cole
Roasted until soft and then tossed in barbecue sauce, this recipe for pulled pumpkin makes a delicious veggie burger.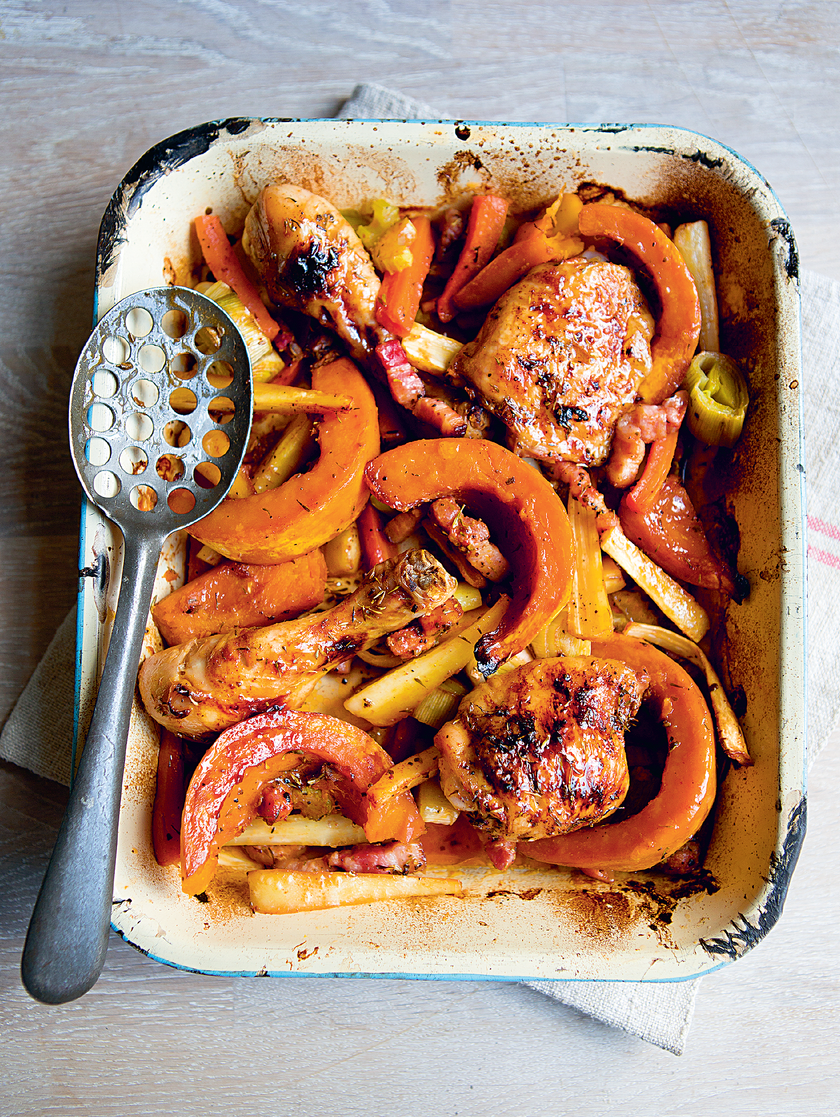 Autumnal Chicken Tray Bake from Chicken by Catherine Phipps
Love a tray bake? This recipe combines some of our favourite autumnal ingredients with crowd-pleasing chicken to create a tasty weeknight staple.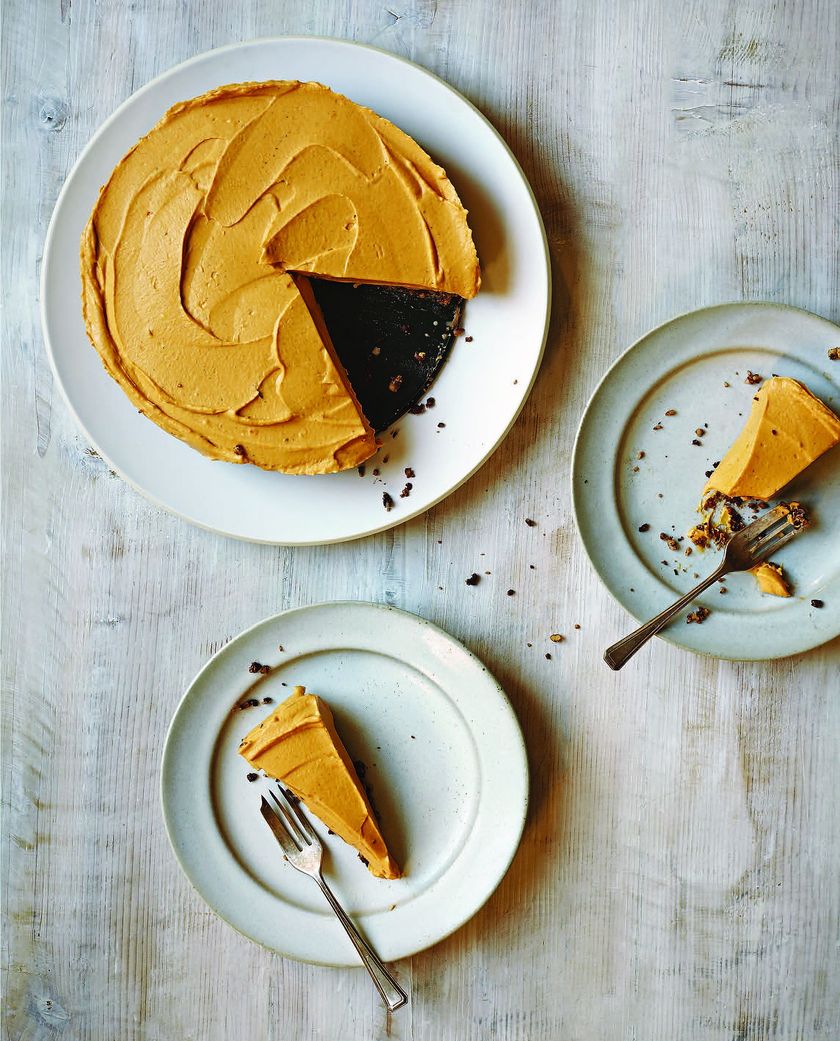 Pumpkin in a Cheesecake from FIVE by Rachel de Thample
The sweet and subtle flavours of pumpkin works excellently in this cheesecake alongside flavours of walnuts, dates and plenty of spice.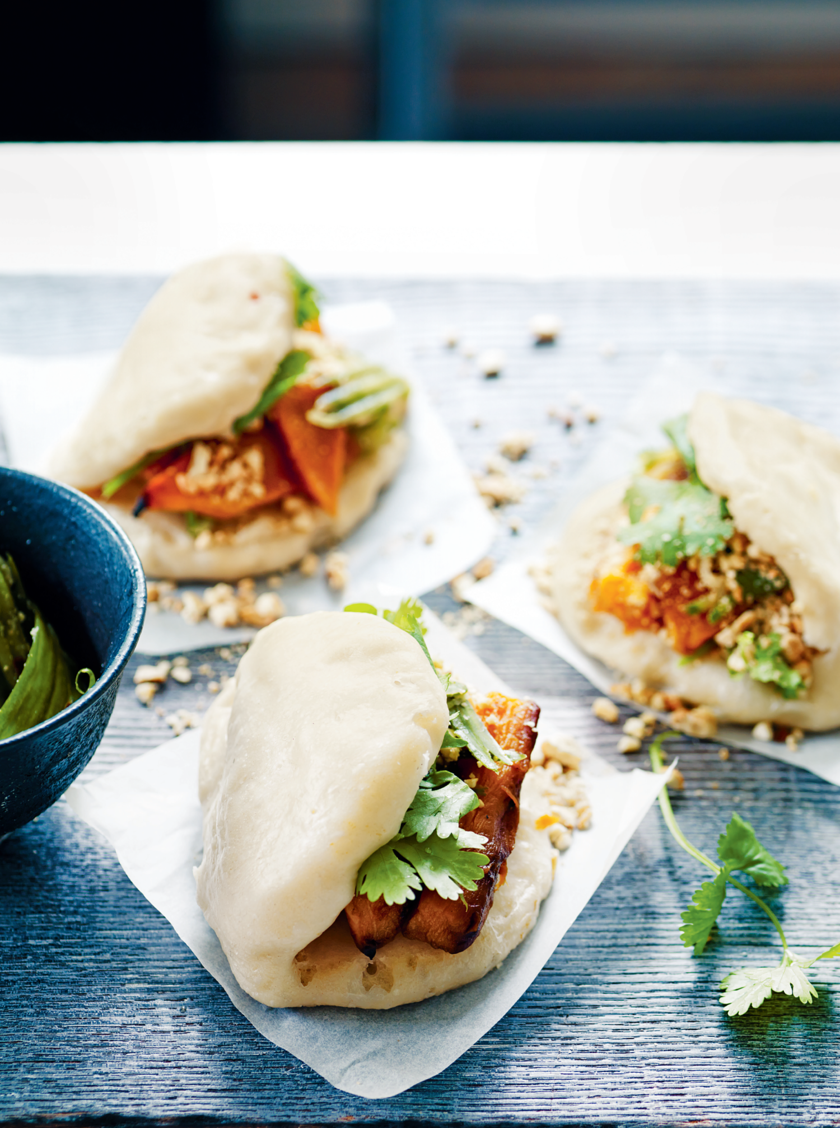 Pumpkin Bao from The New Vegetarian by Alice Hart
Incorporate pumpkin into one of the trendiest foods around with this recipe from food writer Alice Hart. Serve at a dinner party for a fun, finger food twist on your usual main course.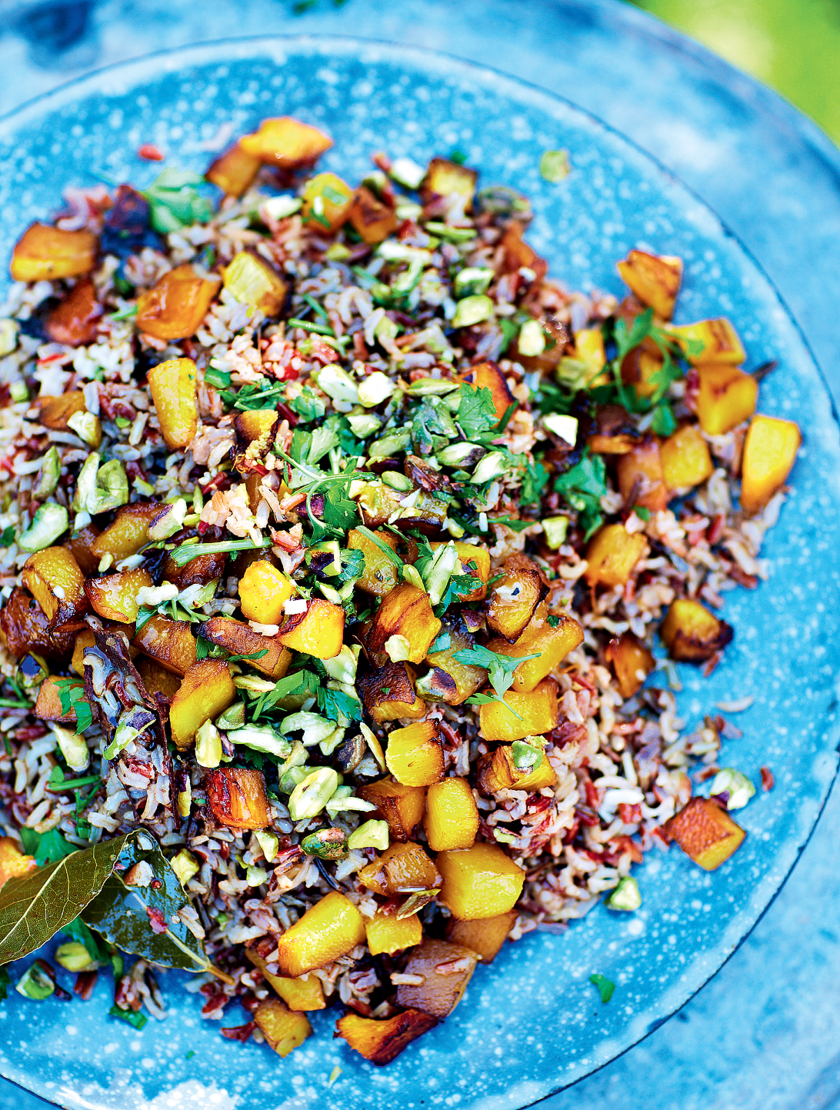 Wild, Red and Brown Rice Salad with Roasted Pumpkin from Grill it with Levi by Levi Roots
This simple rice dish makes for a great midweek meal. Enjoy it snuggled up on the sofa, or if you're feeling brave enough, get outside and grill up your pumpkin before adding it to the salad!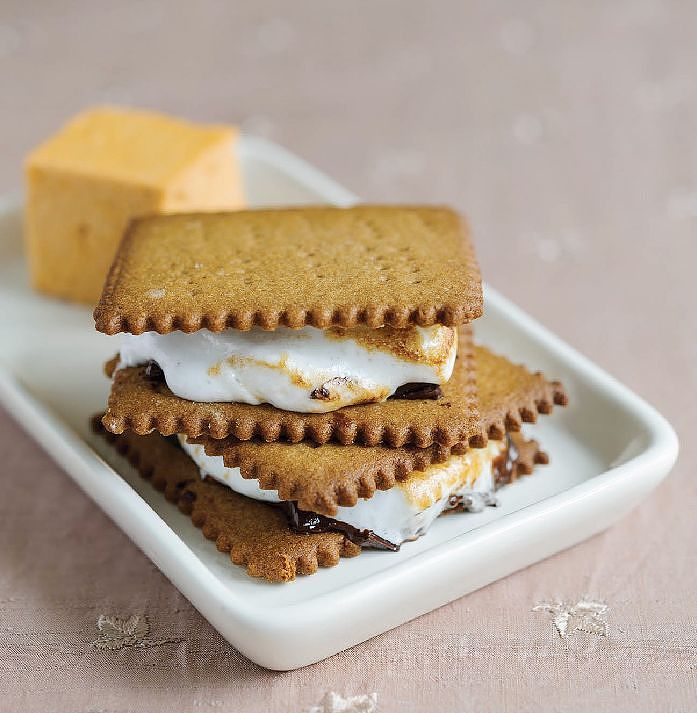 Halloween Spiced Pumpkin Squares from Marshmallow Magic by Genevieve Taylor
This recipe is an autumnal twist on an American favourite, s'mores. If you're planning a party for Halloween or Bonfire Night, these Pumpkin Squares would make for an excellent, assemble-yourself pud.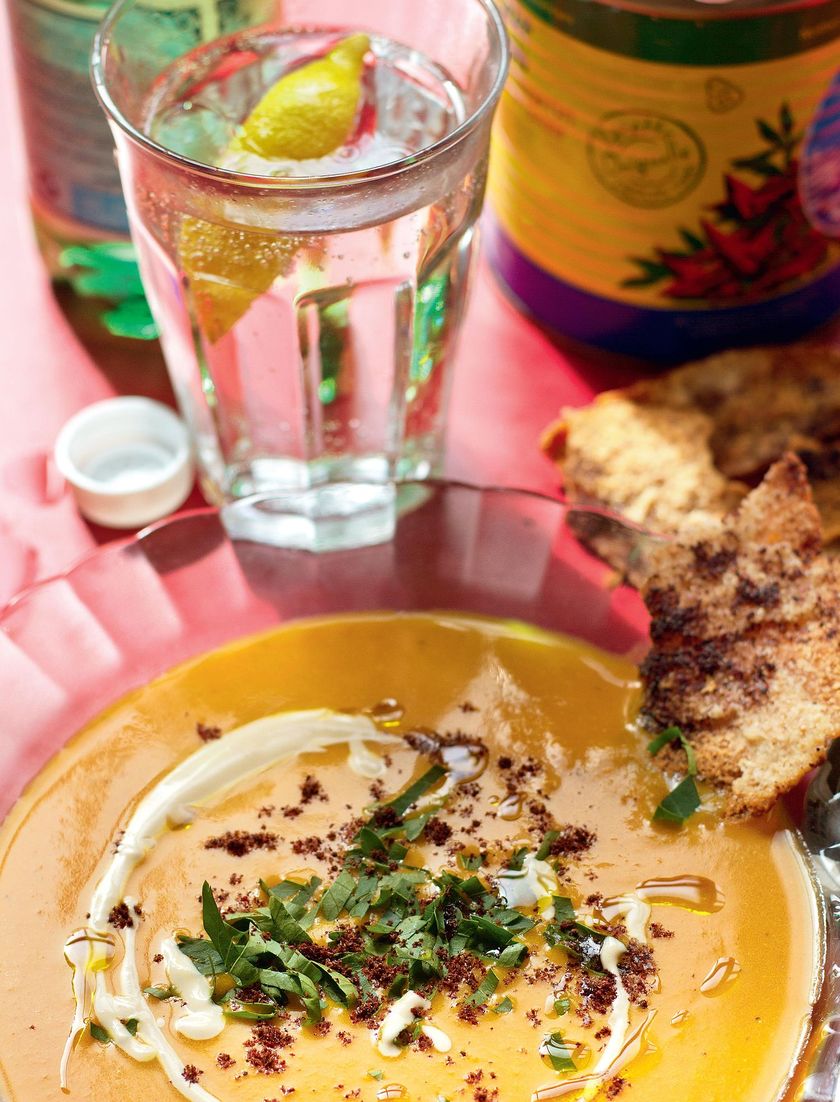 Pumpkin Soup from Comptoir Libanais by Tony Kitous
Want to know one of our favourite things about Autumn? Tucking into bowl after bowl of pumpkin soup. This recipe from Comptoir Libanais is a particular favourite served with tahini, za'atar and flat leaf parsley.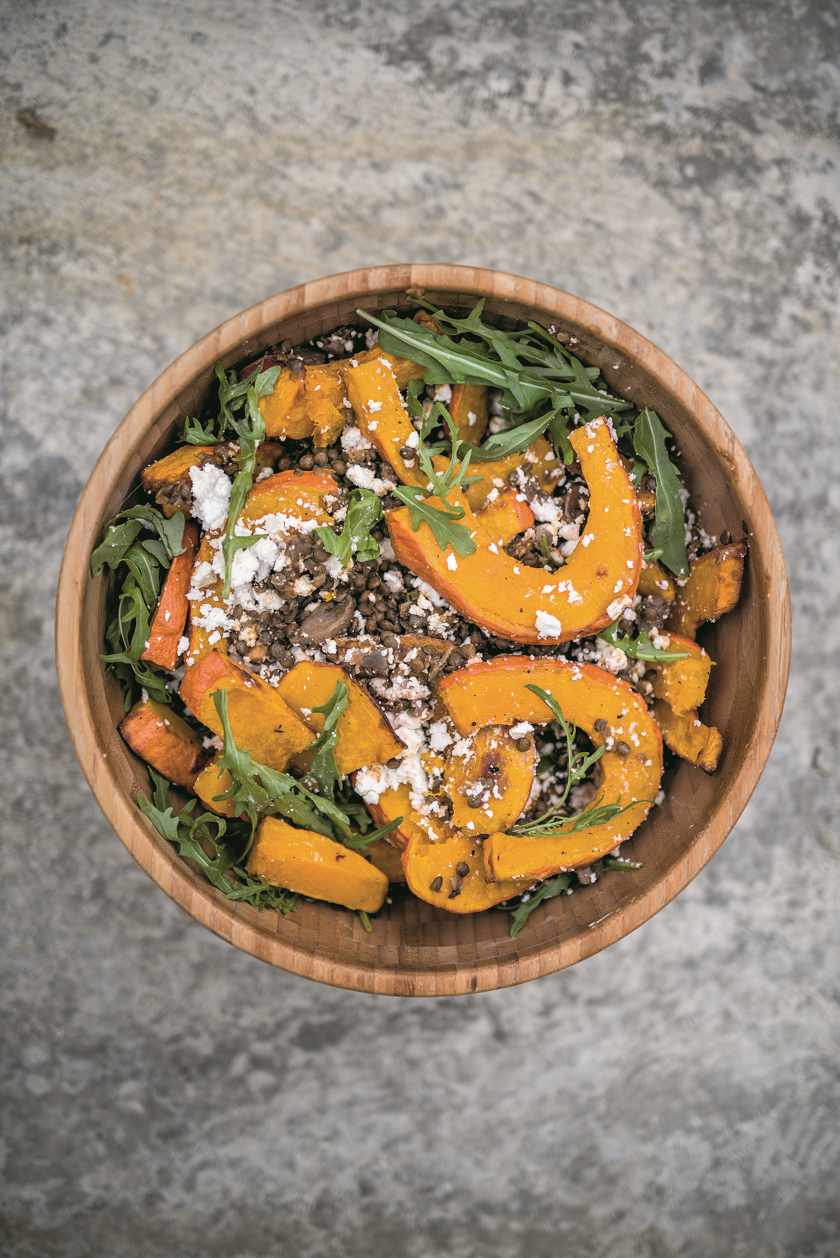 Lentils with Goat's Cheese and Roasted Pumpkin Salad from The World of The Happy Pear by The Happy Pear
Make sure to enjoy this salad from The World of The Happy Pear over the Autumn. Perfect for lunchboxes and easy dinners, it's a seasonal saviour that we're going back to on a weekly basis. 
Buy The World of The Happy Pear here.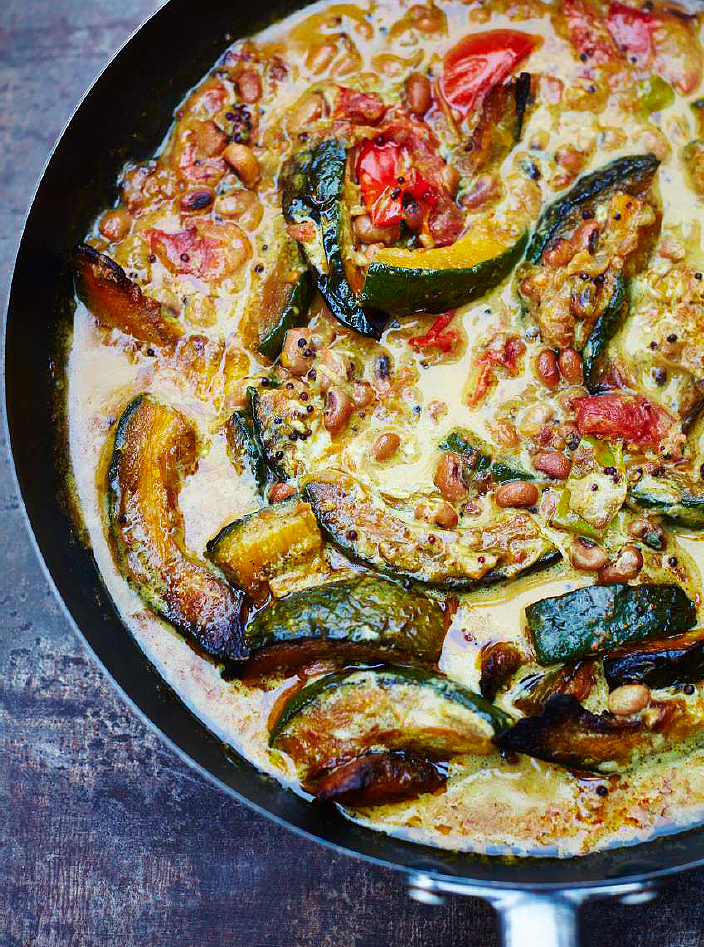 Pumpkin, Black-eyed Bean + Coconut Curry from Fresh India by Meera Sodha
Enjoy sweet pumpkin alongside earthy black-eyed beans and creamy coconut with this recipe from Meera Sodha. Make sure you serve with plenty of naan for mopping up that mouth-watering sauce. 
Buy a copy of Fresh India here.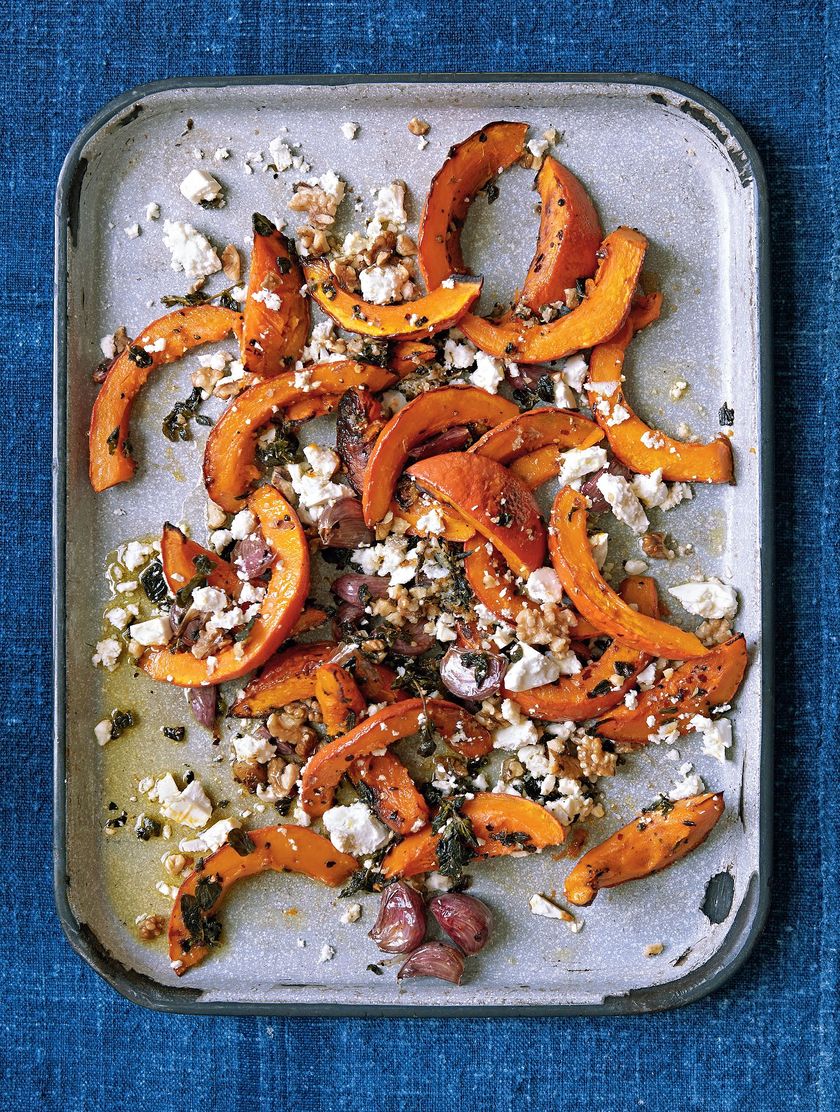 Roast Pumpkin with Feta and Oregano from Great British Bake Off: Winter Kitchen by Lizzie Kamenetzky
Showcase pumpkin as a side with this recipe from Great British Bake Off: Winter Kitchen. Sharp feta cuts through the flavours of sweet caramelised pumpkin and garlic for a truly delicious experience. 
Buy Great British Bake Off: Winter Kitchen here.
Pumpkin Pie from Step-By-Step Desserts by DK Publishing
Well we had to include Pumpkin Pie, didn't we? If you've never made this American favourite before, this recipe is a great place to start, with clear instructions. Plus if you want more direction, you can watch our tutorial video!