So summer is here. We know, the weather might occasionally be saying otherwise, but thankfully, these books will bring the sunshine. Or at least, the heat. This is a selection of our favourite cookbooks for the sunny season, from a barbecue masterpiece to the stunning new tome from the man behind Trullo (think Italian with a British twist). Read on for our summer cookbooks collection. Et bon appétit!
Looking to barbecue? You need Low & Slow by Neil Rankin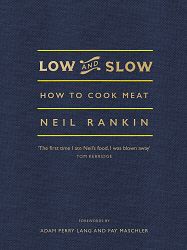 What Neil Rankin doesn't know about meat isn't worth knowing. With over 100 recipes, including a section dedicated to barbecue and slow smoking, this is the perfect book if you're looking to up the ante when it comes to serving up fantastic meat dishes in your own home. No more dry and stringy chicken, gone are the days of over-cooked steak. Neil Rankin has your back.
The summer eating 'must-own': Nigella Summer by Nigella Lawson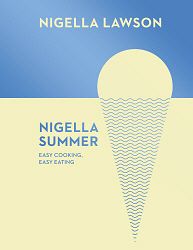 What can we say? It's a summer classic. We love it for the breadth of recipes—create delicious family meals, sumptuous outdoor dinners with Italian recipes, Greek feasts, Moroccan roasts, Mauritian curries and a wide range of luxurious puddings and ice-creams. All with Nigella's trademark wit and stunning photography.
The lunch revolution must be televised: Lunchbox Salads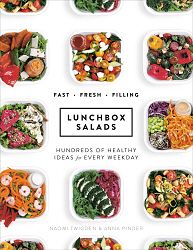 Sick of expensive, packaged, shop-bought lunches and wish you could change your workday eating habits for the better? You're in luck. All the office lunch ideas in Lunchbox Salads are easy to make, transport well and are ready in under 30 minutes. Now all you need is a cute lunchbox to carry them in.
For those who bake: Comfort by Candice Brown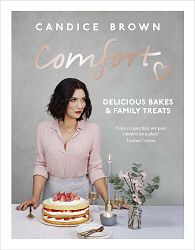 The Great British Bake-Off 2016 winner's first book is a stunning ode to creature comforts. This is the book for lovers of generous, no nonsense recipes and those looking to make their bakes that little bit more delicious.
Buy on Amazon - out 13th July 2017
It's preserving season: The Modern Preserver by Kylee Newton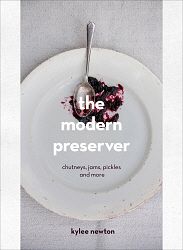 Here's a thing: you don't have to be in the WI to learn how to preserve. Hackney-based New Zealander Kylee Newton, owner of preserves company Newton & Pott, takes you through every kind of preserving: from chutneys and jams, to pickles and fermentation and cordials and compotes. A beautiful marriage of classic methods with a contemporary feel.
For those looking to eat a little more carefully: Nourish & Glow: The 10 Day Plan by Amelia Freer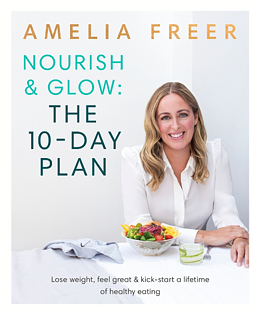 Nutritional therapist Amelia is back with her most comprehensive book yet. Nourish & Glow showcases an unrivalled easy-to-follow 10 day meal plan and promises to fundamentally transform the way you shop for food, cook and eat: now and forever.
Italian with a British twist: Trullo by Tim Siadatan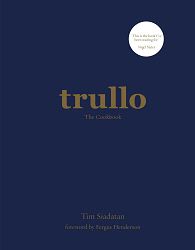 This book has done a marvellous job of marrying the best of the Italian cuisine together with British produce. It's a cookbook about enjoying every element of Italian cookery, whether that be putting on an impressive dinner party spread or simply mastering the perfect, silky pasta sauce. Whether you've eaten at Trullo or Padella, or haven't made it yet, with this cookbook you can replicate a piece of that wonderful experience at home.
Easy Spanish cuisine: Sabor: Flavours from a Spanish Kitchen by Nieves Barragán Mohacho
Sabor is a celebration of the food Nieves likes to cook best. It's a collection of Spanish recipes that comfort, delight and are made to share with family and friends.
Light and speedy meal options: Mindful Chef by Myles Hopper & Giles Humphries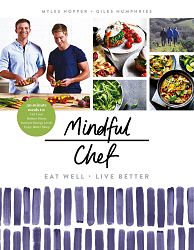 From the pair behind the UK's favourite healthy recipe box service, Mindful Chef is is packed with recipes that take 30 minutes and use less than 10 ingredients. It's all about tasty, healthy recipes that don't demand hours spent in the kitchen. It's fast, fresh and delicious.
Food trend klaxon! The Ice Cream Sandwiches Book by Donna Egan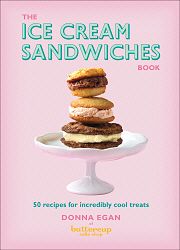 They're so hot right now, well, you get our meaning. Ice cream sandwiches are all the rage and here you'll find 50 easy-to-make recipes for ice cream fillings, simple cookies in a variety of tempting flavours and instructions for preparing and assembling them into delicious, unique sandwiches.
Happy summer eating, everyone!