Fruit Salad with Sweet Tahini Sauce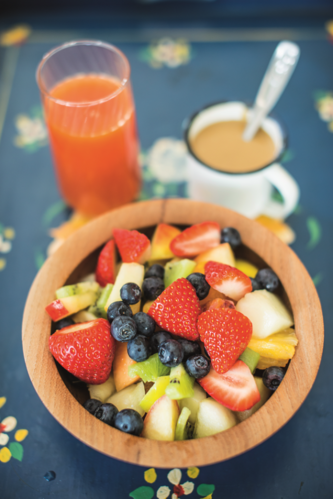 For about three months we ate this for probably two meals a day! It is seriously good.
Ingredients
1kg

fresh fruit, whatever takes your fancy; for example...

2

bananas

2

kiwis

2

apples

a handful of grapes

1

punnet of berries

For the dressing:

4 tbsp

tahini

2 tbsp

honey

4 tbsp

oil (olive, rape, coconut, sunflower - whatever oil you like)

2 tbsp

freshly squeezed lemon or orange juice

1/4 tsp

ground cinnamon (optional)

a pinch of ground ginger (optional)

a pinch of sea salt (optional)

a few tablespoons cold water (optional)
Instructions
Mix the dressing ingredients together.
Peel and chop the bananas and kiwis. Core the apples and pears and cut into bite-size pieces. Take the grapes off their stalks.
Put all the fruit into a bowl. Stir the dressing, pour it over the fruit, and mix gently.